NAD+
Activated Cell Mitochondrial DNA
60 tablets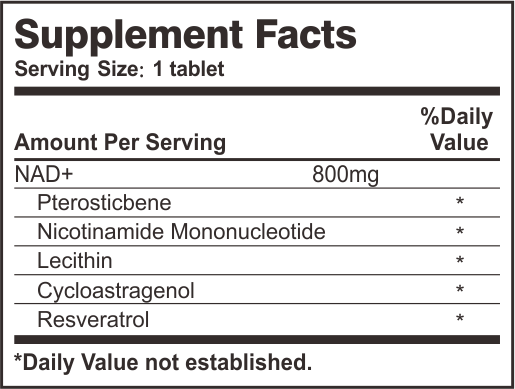 * This Statement have not been evaluated by the FDA
and Drug administrantion. This product is not intended
to diagnose treat, cure, or prevent any disease.
OTHER INGREDIENTS
Sorbate, Destiny, Magnesium stearate.
SUGGESTED USE

Take 1 tablet once a day. Please drink lot of
water after use, it is recommended to consume
more than 500ml.
ATTENTIONS
After 1-2 hours after taking the product, a small
number of people will experience skin itching
and redness, which is a normal reaction to
improve microcirculation and open up capillaries,
and it will subside naturally in about half an hour.